The Carrant Brook Blog
Classes will take turns to update this page with posts of news from school
Welcome to our BRAND NEW blog page which will contain mini reports, photographs and news from our classes!
It is early days for the Carrant Brook Blog, so please keep checking this page for updates and new blogs.
iSingPop concert
Corinne Guy (cguy) on: iSingPop concert
On Thursday 13th July, there will be two iSingPOP concerts at St Nicholas' Church. The afternoon concert begins at 2:15pm and ends at 3:00pm. The second concert starts at 6:15pm and ends 7:00pm. 
The songs we will be singing include: I lift my hands up, Friends for life and Show me the way. Last week, we had sessions in the hall twice a day to learn the songs and actions. At the end of the week, we even recorded our singing onto a CD! I love Friends For Life because it's all about friendship.
The school CD will be available for £7 before the concert. It will include recordings of songs sung by the whole school as well as the backing tracks, which you can sing along to! T-shirts and hoodies will also be available.
A Hyperlink to the website: iSing
---
World Environment Day
Corinne Guy (cguy) on: World Environment Day
When we got to school in the morning, we got put into groups of mixed classes and I was in group 2 with Mrs Tester. Groups walked a route to the Carrant Brook. Whilst we were there, we took part in lots of different activities from mapping the Brook to sketching wildlife; I drew a tree. We spent all day outside and were quite tired by hometime!
By a Year 3
---
Corinne Guy (cguy) on: World Environment Day
World Environment Day is all about the world around us. We spent almost all day outside doing fun activities. As the day progressed, we walked around marking where places are on a map, during which we had a run-in with some sheep and cows, and we collected wildlife to sketch. One of my class caught a blue butterfly! We examined water from the brook with Biologists and found many shrimp, leeches and beetles. We studied leaves as well as found out which types of buttercup grew in the fields. My favourite activity was collecting wildlife because I helped find the butterfly whilst Miss Jefferies took a photo of us holding it.
By a Year 5
---
Young Voices 2017
Corinne Guy (cguy) on: Young Voices 2017
By a member of Blogging Club
On the day, we travelled to Birmingham to sing lots of songs with other schools. We sung Maliswe, Sing, Five guys named Moe, a pop medley, Transport of Daylight,and You're the voice. Beat boxers were there performing with the title of "Life of a beat boxer.'' Our parents came to watch us. Lights were shining and we all screamed when they shone on us. We had a dance group and we danced along with them. My favourite song was Maliswe. It was a really long way there and back. On the way home, we were all very tired so most of us fell asleep on the journey!
---
Blogging Club
Corinne Guy (cguy) on: Blogging Club
By members of Blogging Club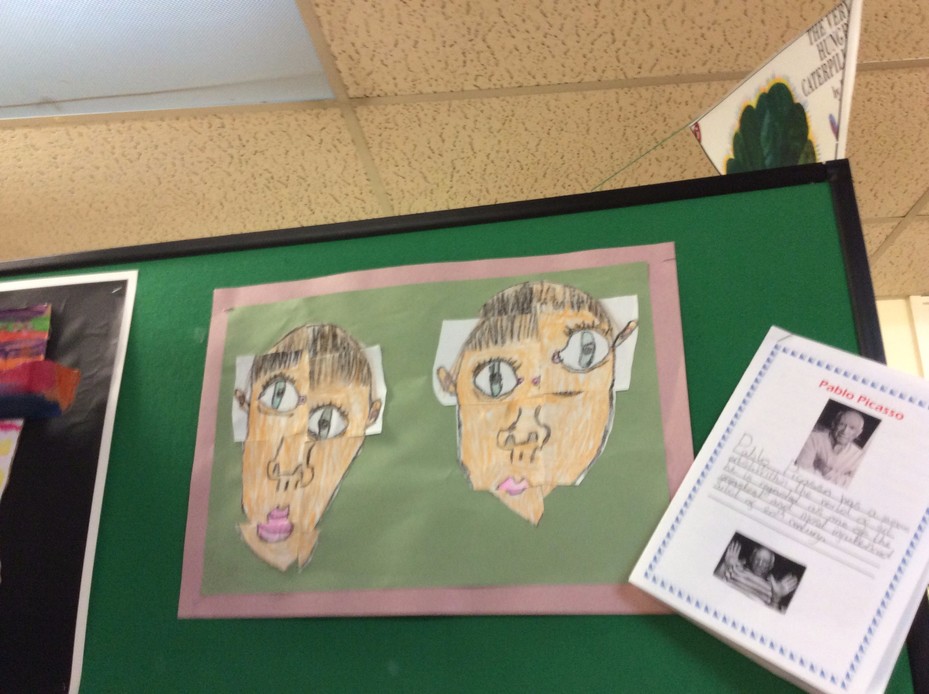 Year Six
During our extraordinary Art Week, the whole created a variety of works of art including Year 6's fantastic Picasso art collection. Each and every precise detail was carefully constructed to the best of our ability.
Year Five
On the first week of our third term, our school held Art Week!My class (Birch) had drawn portraits of ourselves but using the style of Picasso. After we drew them, we had to paint them. Next, we underlined them with white board pen.
Year Four
In our Art Week, we painted pictures in the style of Pablo Picasso. The style we mainly focused on was Cubism, but we also focused on the different periods that Pablo had. He had a rose period and a blue period. He had a rose period because he fell in love.
Year Three
We learnt about the painter Pablo Picasso and his incredible artwork in our school Art Week. In year three we've been learning how to draw features you'd find on a face such as noses, eyes and mouths.
---
Willow Class
No posts found
Birch Class
No posts found
Elm Class
Corinne Guy (cguy) on: Elm Class
On Monday 30th January, all classes took part in the national Big Schools Birdwatch (part of the Big Garden Birdwatch)! The purpose of going outside to look for different types of birds was to count numbers for a whole country wide survey. Here at Carrant Brook, we saw Blackbirds, Robins, Pigeons and Sparrows. Unfortunately, numbers of some species of birds are falling so it is important to keep an eye on our wildlife in order to protect it.
Find out more here: https://ww2.rspb.org.uk/get-involved/activities/birdwatch/
---
Sycamore Class
No posts found