Year 4 - Elm and Beech Class
For the Summer Term in Year 4, our topic is 'May The Force Be With You'. We will be carrying out lots of interesting scientific investigations and learning about different scientists.
4.4.22
We had some fantastic homework in as part of our Extreme Earth topic. Well done everyone!
25.1.22
We've been looking at different paired balances in our gymnastics lessons.
15.12.21
Thank you for all your fantastic efforts with your homework this term. We've particularly enjoyed decoding all your Viking runes, seeing all the different Viking boat designs and trying lots of Viking bread!
8.11.21
In our Computing lessons, we are learning how to programme Microbit computers. Remember you can use the simulator here if you want to practise at home: https://makecode.microbit.org/.

1.10.21
Welcome back! We hope you all had a lovely half term. We're looking forward to finding out lots about the Vikings this half term!

27.10.21
A huge well done to everyone in Year Four for all of their efforts with the Harvest Festival performance. Although we weren't able to share it in quite the way we'd hoped, we are so proud of everyone for how they learnt their lines and for their fantastic singing and performing.

Be Safe Online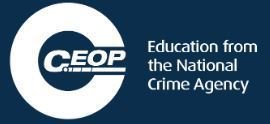 The following interactive activities and videos will help you learn more about staying safe online.
https://www.thinkuknow.co.uk/8_10/
Key Documents for Parents
Year 4 are currently reading...
Reading
Our pupils at our school are required to complete 4 reads a week at home with an adult. We ask that your parents signs your record after each read. We check the records every Friday ready for celebration assembly.
Let's get 100% reads every week!
Homework Grid
Your child should have brought home a homework grid with a selection of topic based homework tasks. You should complete 4 of these pieces this term.
Spelling
You will be given a list of spellings each week which you will must practise at home. Each week we will test a number of these spellings through a spelling dictation.
Mathletics
You should all have a copy of your username and password in order to log on to the Mathletics website. Here you can access a range of maths tasks and games,
Times tables
By the end of Year 4, you will need to know all times tables and related division facts up to 12 x12. We advise regular practise to increase your speed and fluency.