Year 6 - Oak and Sycamore
Summer Term
Crime Through Time
This term, we will study 'Crime' as a theme in British history that extends pupils' chronological knowledge beyond 1066.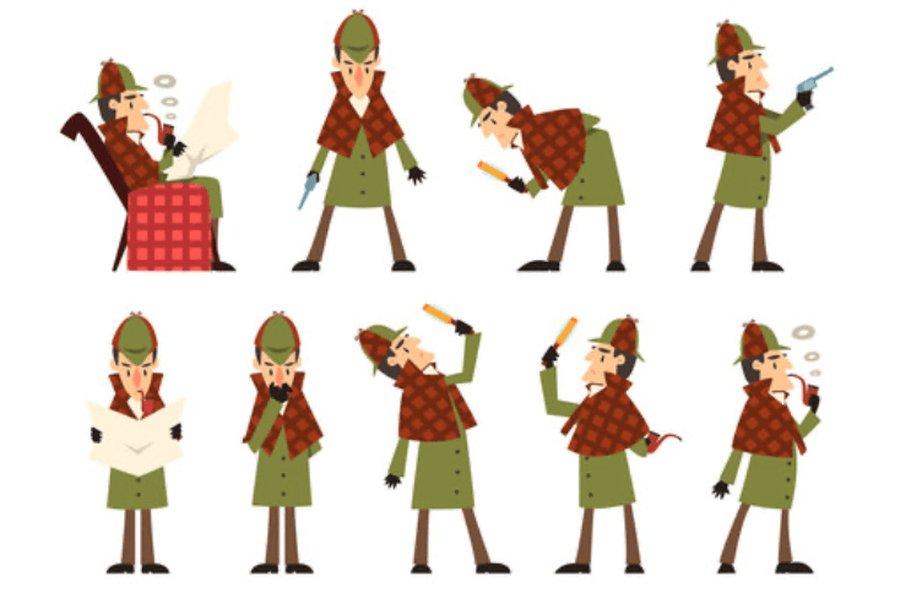 Spring Term
Rockin' All Over the World!
Throughout our topic this term, we will recognise that living things have changed over time and that fossils provide information about living things that inhabited the Earth millions of years ago. We will identify the position and significance of latitude, longitude, Equator, the hemispheres, the Tropics of Cancer and Capricorn and understand different time zones.
23.03.22
Well Spring seems to have finally sprung and we've been enjoying the lovely weather this week! In PE, we have been playing basketball with plenty of opportunities for game play. In maths, we have been looking at angles in shapes and calculating unknown angles.
24.01.22
This term we have each chosen an endangered animal to focus on in our writing lessons. We have done some fabulous descriptive writing and now we are beginning to focus on writing a non-chronological report. Our subheadings include: 'Habits,' 'Evolution' and 'Diet.'
This term our topic is called 'Tomb Raider!' which is based around the achievements of the Ancient Egyptians - one of the earliest civilisations.

10.11.21
Year 6 are all working incredibly hard this week on their assessments. On Monday, we took part in the sponsored walk which allowed us a well earned break and fresh air! We were very proud of how many laps we managed to complete! There is also a really buzz in the air about our upcoming residential next week!
02.11.21
This week we have been revising 'fractions of amounts' Maths and we have discussed the features of newspaper articles in English. We have also swapped over Guided Reading texts. Oak Class are studying 'The Road to Freedom' whilst Sycamore are exploring 'Oliver Twist.'
We are all looking forward to this half term and in particular, PGL!
15.10.21
Year 6 have been working hard on their Ancient Egyptian style tomb paintings. We have practised drawing cats and people in the Ancient Egyptian style and have now begun to recreate these on a background watercolour wash.
05.10.21
We have been back in school for a month now. We are challenging ourselves with both independence and resilience in all areas of the curriculum. In Maths, we are learning how to divide a 3 digit by a 2 digit number and in English we are focusing on the process of mummification in order to write an explanation text with all the appropriate features!
27.09.21
Last Friday was our first homework deadline. We had to complete a piece of topic based homework from our homework grid. Here is just a small selection of the wonderful pieces that were brought in!
20.09.21
Today we enjoyed being out in the wonderful weather practising our football skills. We are developing our shooting skills and have been thinking carefully about how we can improve our power and accuracy. We are looking forward to House Football at the end of this term!
08.09.21
Year 6 have had a positive start to their final year at Carrant Brook. They have quickly settled back into the school routine and are enjoying acting as responsible role models for our new Year 3 children.
Reading
All pupils at our school are required to complete 4 reads a week at home with an adult. We ask that your parent signs your record after each read. We check the records every Friday ready for celebration assembly.
Let's get 100% reads every week!
SATS homework
Your child should have brought home two SATS revision books. Each week you will be expected to completed set pages at home to help recap key concepts in SPAG and Maths.
Spelling
You will be given a list of spellings each week which you will must practise at home. Each week we will test these spellings through a spelling dictation.
Mathletics
You should all have a copy of your username and password in order to log on to the Mathletics website. Here you can access a range of maths tasks and games.
Times tables
In Year 6, you need to know all times tables and related division facts up to 12 x12. We advise regular practise to increase your speed and fluency.